TESTIMONIALS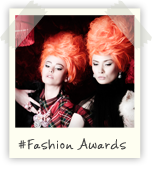 "Gemma always goes that extra mile; her professionalism is unquestionable and will work until the job is done, even if it means staying 1 or 2 hours extra. She can follow a brief to your exact specification, however, is very attentive in advising what she feels may work better for the camera or what will suit an individual. She has a real understanding of the bareMinerals range which is essential when working under pressure at a shoot or explaining the products to a celebrity client."
» Karla Andrews – Account Manager, Hartmann Media Event Manager, Scottish Fashion Awards
---
"I have worked with Gemma on numerous occasions and she is an amazingly talented and very creative artist. Gemma has a natural eye for colour and form, can create any look at the drop of a hat and works effortlessly and seamlessly on any age group, skin tone or skin type. Nothing ever phases Gemma, she has a great eye for detail and is always aware of trends past and present - this comes from her absolute passion for all things fashion. Gemma has worked as key artist on my behalf for numerous fashion shows such as Scottish Fashion Awards. She has also had a lot of her work published and creates incredible results every time. I would definitely say that I would always want Gemma on my team, she thrives in a fast paced environment, is reliable and rises to the challenge every time. Gemma is not only an incredibly talented Make-Up Artist but also has a sunny, bright and approachable demeanour and is warm to be around which make her a natural with everyone she touches."
»Sarah-Jane Froom – International Make-Up Artist, Bare Escentuals
---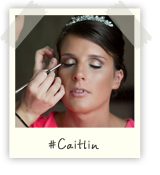 "I initially contacted Gemma a few months before my wedding and right from the start she was extremely helpful and professional. She was always quick to answer any questions I had. During my makeup trial she took both mine and my bridesmaid's ideas into consideration and offered a variety of styles to suit our day, taking time to talk us through what she was doing and why.
On the morning of my wedding, Gemma was extremely efficient and unobtrusive in amongst the madness. She worked on myself, 3 bridesmaids and also my mum, who was a last minute addition as she initially didn't want her make up done. I can't thank Gemma enough for the work she did, and am reminded of this fantastic work every time I look back on the pictures of our special day."
»Caitlin Crawford - Bride
---
"Gemma worked as my assistant at the 2011 'MOBO Awards'. During the event she comported herself with professionalism, was trustworthy and was cool under pressure. I felt confident enough with her artistry skills to let her work independently on the models with only a check at the end by me. She has a 'can-do-attitude' and a pleasant engaging manner."
»Janine Bird – Makeup Artist
---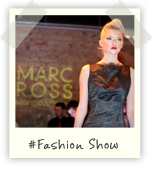 "On each project I have had the pleasure of working with Gemma on, she has shown a very high level of professionalism. She really took the pressure off me when putting together the shows and shoots. I gave her a brief of what I thought would work best with my collections and she came back to me very promptly with ideas to develop.
She took on board what I suggested and made her own professional suggestion on what would work best and what was current in terms of trends etc. She is very forward thinking and works great to a brief. Her knowledge of trends is current and she really focuses on the client's needs to a very high level. She works well under pressure and is a great people person when backstage and on location."
»Marc Ross – Fashion Designer
---
"I can't thank Gemma enough, the amount of people that said my makeup was stunning was unreal - it got the point where I thought maybe I should keep the whole make up thing going after the wedding! On the day, it got to a record 30C on the beach, and everyone was drenched in sweat but the makeup held firm! I felt wonderful! My Mum, (who is a tough nut to please), was over the moon with her makeup. Thanks so much again to Gemma and for all the effort she made to get to me!"
»Theresa McLaughlin - Bride